Court held that the original intent of the expert report does not serve as sufficient grounds for its exclusion but nevertheless rejected some of food safety expert's conclusions which were not based on his expertise 
Posted on October 9, 2023 by ewp_staff_writer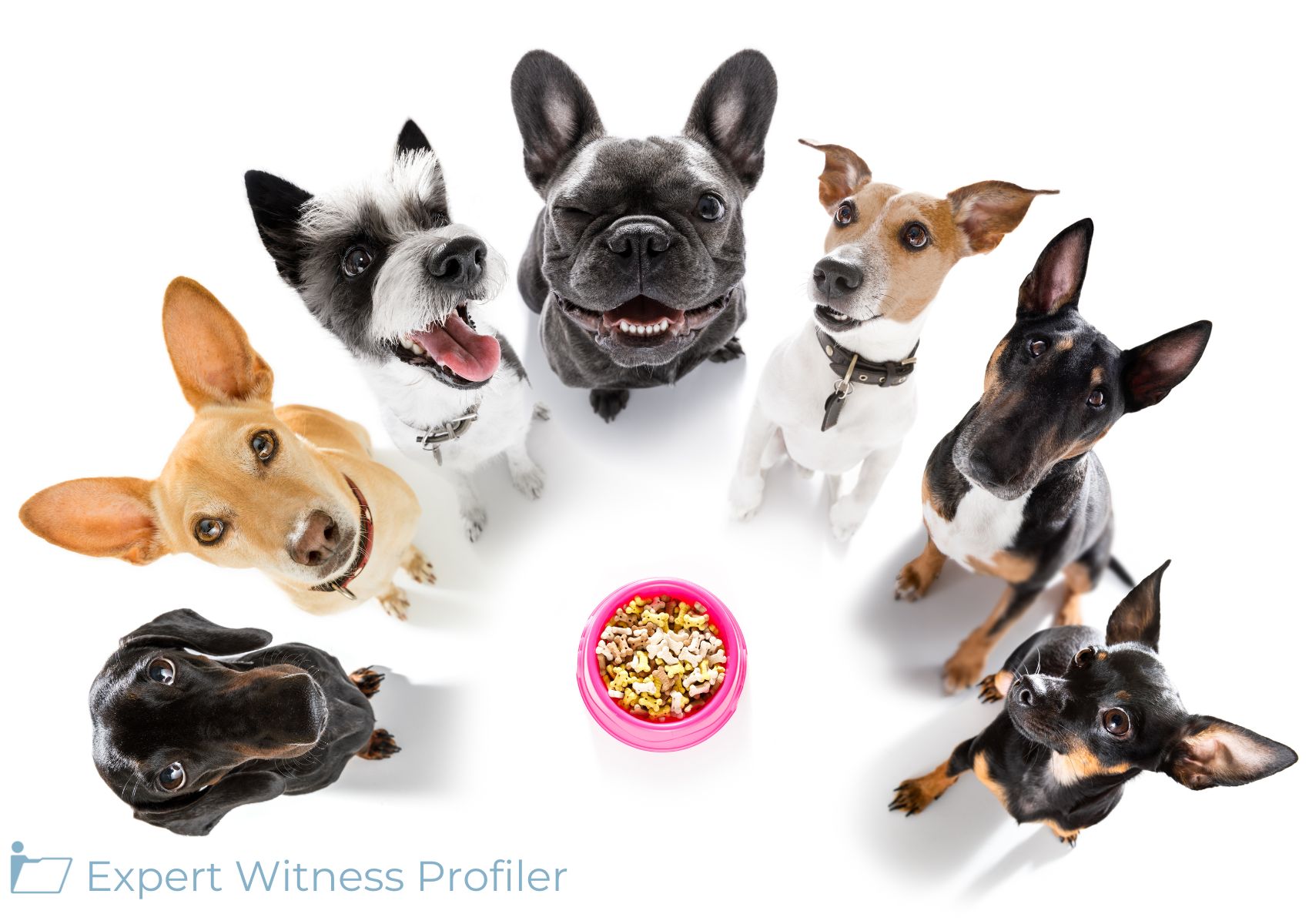 This product liability case involved a dispute between Mountain Country Foods (MCF) and Great West-Teeuwissen (Great West) regarding pet treats that MCF manufactured using mechanically deboned beef (MDB) purchased from Great West.  
On March 27, 2017, the FDA issued a notice regarding a possible link between hyperthyroidism in dogs and products containing animal gullets that had not been completely cleared of thyroid glands. The notice made two suggestions to manufacturers to ensure their products did not contain thyroid hormones.
First, the notice recommended avoiding the use of livestock gullets as a way to guarantee the absence of thyroid in pet food. Second, it advised suppliers and manufacturers to ensure the complete removal of thyroid glands from gullets used in pet food production. Suppliers were encouraged to verify the thorough removal of thyroid glands from gullets before supplying them to manufacturers, and manufacturers were advised to assess their suppliers' practices carefully to ensure they received raw materials and ingredients devoid of thyroid hormone-secreting tissue.

The treats were recalled in March 2018 due to potentially elevated levels of thyroid hormone by JM Smucker Company (Smuckers). On March 22, 2018, Smuckers issued a recall for dog treats that it had bought from MCF due to potential elevated levels of thyroid hormones in the products. MCF credited Smuckers $1,311,211.14 to compensate for the damages resulting from the recall.

MCF sued Great West alleging it was liable for damages caused by the product recall. 
Great West disclosed John N. Schultz, a food safety expert, to provide expert testimony. Schultz had previously submitted two investigation reports to Great West's insurer in February, 2020 and July, 2022. These reports were based on Schultz's review of documents and deposition transcripts.
Schultz arrived at the following conclusions based on his investigation determining whether [Great West] knowingly sold MDB containing gullet meat with the thyroid gland still intact to [MCF] and subsequently listed them on his February 03, 2020 report as follows:
1. It was the expert opinion of John Schultz, Senior Food Safety Rimkus Consultant, that there had been no proof presented by MCF that the MDB shipped to MCF after the March 2017 FDA announcement by [Great West] contained thyroid glands.
2. All the MDB shipped by [Great West] to MCF was received and accepted for use as animal by-products for the manufacture of pet food.
3. Gullets were removed from the MDB and sold for pharmaceutical purposes.
In January 2021, MCF sued Great West. On June 9, 2022, Great West disclosed Schultz as an expert. On July 14, 2022, Schultz submitted an updated report based on his review of additional documents disclosed during the litigation and transcripts of deposition testimony wherein he presented the following conclusions:
1. Milo's Kitchen Pet Treats recall announcement read: a voluntary recall of shipments of dog treats relating to the possibility of elevated levels of thyroid hormone. "Limited Shipments of Two Varieties of Milo's Kitchen Dog Treats Voluntarily Recalled Due to Potentially Elevated Levels of Thyroid Hormone", per the company's announcement March 22, 2018:
a. 'Potential elevations' is the term that indicates that it may have been due to this issue. If the raw materials or finished pet products were not analyzed there is no definitive proof the raw materials came from [Great West]. MDB may have been traced back to Mountain Country Foods, but no definite proof that [Great West] product had elevated thyroid hormone or that the raw material contained any thyroid material.
2. Revised specifications for MDB were completed on April 18, 2018, and approved to be sent out to raw material suppliers by Brian Ford.
3. The FDA published a notice on March 27, 2017, stating that thyroid hormone elevated amounts in dogs that became sick were possibly due to possible elevated thyroid hormone levels. "The source of thyroid hormones is likely the use of gullets from which the thyroid glands were not completely removed before adding to pet food or treats."
4. As part of the FDA notice discussed in #3, "Manufacturers can carefully assess their suppliers' practices and take steps to ensure that they are receiving raw materials and ingredients that do not contain thyroid hormone secreting tissue." The responsibility ultimately was the responsibility of MCF and all testing of raw materials was the sole responsibility and cost of the manufacturing facility, MCF, not the raw material producing company [Great West].
5. No chemical analysis was completed on raw materials to confirm that any of the raw material, MDB, supplied by [Great West] to MCF contained the thyroid hormone.
a. There were several important pieces of information that needed to be addressed
i. The percentage (%) of the gullet that may contain a portion of the thyroid gland
ii. What amounts, percentage, of the total ground pet product was gullet meat
6. It had been discussed that [Great West] did not conduct a "complete breakdown cleaning" of equipment between the processing or gullet meat and MDB not containing gullet meat. Whole gullets were never used, per Douglas Haycock for MDB products. The standard in the meat industry was as long as processing the same species of animal, a complete breakdown cleaning was not mandatory. USDA inspectors were in the plant during the processing and found no apparent violation in the GWB process [sic].
 7. It is unclear if any of the MDB from [Great West] was used in any other finished pet products not [sic] that were recalled.
8. All MDB does not contain gullet meat. Other companies purchasing the MDB from [Great West] were Nestle, Mars Petcare, Smucker's, and Simmons.
9. By April 2017, all gullet meat was not used in MDB by MW [sic] in their products, it was used for the collection of the cartilage only, and the remaining product was rendered.
10. Based on the information in a letter from [Great West] to Simmons on March 13, 2017, it stated that they 'could not and did not guarantee that 100% of the thyroid gland will be removed in every case'. [sic] Due to the processing of gullet meat 'residual levels of thyroid gland remaining in the gullet meat when this product is processed' was possible.
MCF filed a motion to exclude the expert testimony of John Schultz that was disclosed in two investigation reports he had previously submitted to Great West's insurer. 
Food Safety Expert Witness
John Schultz has extensive experience in food safety and quality assurance. He obtained a Bachelor of Science degree in Animal Science with a minor in Chemistry from Auburn University. Schultz was responsible for ensuring that only the highest quality products arrived at the restaurants and retail food outlets, and that they were sold to customers in a Food Safe environment and condition. He oversaw the research and development of new products, from idea creation to the supplier, and ultimately to the store for sale. He established programs and coordinated all restaurant and supplier plant audits for Quality and Food Safety, as well as adherence to specifications. Schultz developed QA/Food Safety Programs that encompassed supplier and company restaurant audits. He also developed various new products for use in restaurants, from idea development to commercialization, and modified existing products to achieve higher quality and lower cost while coordinating efforts with the culinary team. Additionally, he developed Food Safety standards and auditing programs/processes for sauces, condiments, coffee, bakery, and protein suppliers. He is currently a senior consultant with the Rimkus Consulting Group, Inc.
Discussions by the Court
The Court first addressed MCF's argument that Schultz's opinions would not assist the jury. The Court explained that under Rule 702, expert testimony must help the jury understand the evidence or determine a fact at issue. The Court insisted on the expert offering valid expert opinions based on his expertise if called to assess the evidence on record instead of merely reciting factual evidence, citing Graystone Funding Co. v. Network Funding, L.P.. The Court found that many of Schultz's conclusions were bare recitations of factual evidence he reviewed such as when he stated that MCF accepted the shipments of MD beef shipped by Great West and that Great West sold the cartilage extracted from the gullets for pharmaceutical purposes. The Court ruled these factual recitations were not proper expert opinions helpful to the jury. The Court also excluded several of Schultz's conclusions where he interpreted or weighed the evidence, like when he pointed out that MCF did not present any proof that the MDB shipped to them after the March 2017 FDA announcement by [Great West] contained thyroid glands, since he did not use his expertise in food quality and safety to arrive at those opinions. The Court determined the only proper expert opinion was Schultz's statement about Great West not conducting complete breakdown cleaning of equipment since it was not mandated between the processing of gullet meat and MDB not containing gullet meat.
The Court next addressed MCF's argument that the opinions should be excluded because the reports were originally prepared to determine insurance coverage for Great West's insurer. The Court found that the original intent did not warrant outright exclusion if the opinions satisfied the rules for admission of expert testimony under the federal rules of evidence. Therefore, it denied the request to exclude Schultz's surviving opinion on that basis. 
Finally, MCF asserted that Schultz's opinions should be excluded because they believe they violate the rule against expert testimony that tells the jury what decision they should make. MCF specifically points to Schultz's opinion that "The standard in the meat industry is as long as processing the same species of animal, a complete breakdown cleaning is not mandatory" as problematic. But the Court held that since the standard in the meat processing industry for cleaning equipment was not an ultimate issue in this litigation, the legal conclusion Schultz's opinion intended to proffer was not prohibited since it did not dictate the jury about the conclusions it should reach on MCF' claims.
Held
The Court granted the motion to exclude in large part, allowing Schultz to testify only regarding the equipment cleaning standards in the meat processing industry.
The Court has not arrived on an outcome for this case since the remaining issues involved in this case still await resolution.
 Key Takeaways
This case illustrates several important principles regarding expert witness testimony. First, it shows that experts cannot simply recite factual evidence or weigh the facts for the jury. To be helpful, expert opinions must add specialized knowledge beyond the jury's abilities. Second, the case demonstrates that just because a report was originally prepared for a different purpose, like insurance coverage, does not necessarily render it inadmissible. The critical issue is whether the expert opinions satisfy evidentiary standards for relevance and reliability. 
Third, the case clarifies that experts cannot offer legal conclusions that tell the jury how to decide the ultimate issues. However, opinions regarding industry standards and norms may be permissible if they do not direct the verdict. Finally, the court's rigorous examination of each opinion underscores the importance of judicial gatekeeping to ensure expert testimony assists the trier of fact rather than merely telling a party's version of events. Together, these key takeaways emphasize the care courts must exercise to admit only proper expert opinions that will aid the jury based on the expert's specialized knowledge and experience.
Posted In: Expert Challenges, Food Safety Expert Witness
Tagged In: Expert Report, Expert Testimony, Food Quality, Food Safety, Legal Conclusions, Product Recall