Court excludes unreliable pharmacology and neurology expert opinions in product liability case; grants summary judgment
Posted on September 22, 2023 by ewp_staff_writer
This case involved a product liability lawsuit filed by Harvey Mahler against The Vitamin Shoppe Industries, Inc. in the United States District Court for the Northern District of Illinois. Mahler alleged that he developed peripheral neuropathy after taking a multivitamin manufactured by The Vitamin Shoppe that contained arsenic and lead. 
Mahler purchased two bottles of The Vitamin Shoppe's One Daily Men's 50+ vitamin supplement on June 25, 2017. He took one tablet per day from June 25 to August 16, 2017, for a total of 51 days. In mid-August 2017, Mahler began experiencing symptoms including peripheral and ulnar neuropathy, bilateral foot numbness, hypertension and renal artery thrombosis. He saw several physicians, including his primary care doctor, a nephrologist and a hematologist. None of them diagnosed Mahler with heavy metal poisoning or ordered tests to screen for heavy metals.
Nonetheless, Mahler sent the vitamin supplement to an independent laboratory, Eurofins, which detected arsenic and lead in the product. Eurofins sent back a report that showed the Vitamin Supplement contained a detectable amount of arsenic and lead—two types of heavy metals. Although his physicians did not link his symptoms to the vitamins, Mahler believed based on his own research that the arsenic and lead caused his health issues.  
On June 5, 2018, Mahler visited Octavia Kincaid, a neurologist. He reported neuropathy in his feet and left hand fingers. Kincaid reviewed prior electromyography (EMG) tests and examined Mahler. She diagnosed him with peripheral neuropathy. Mahler told Kincaid about the vitamins containing heavy metals and gave her the Eurofins report. Kincaid said arsenic and lead could cause his symptoms. Her blood tests for other potential causes came back normal. She clinically diagnosed Mahler with peripheral neuropathy likely from heavy metal toxicity.
In his lawsuit, Mahler alleged that the arsenic and lead in the vitamin supplement caused his peripheral neuropathy. He asserted claims for strict liability, negligence, breach of warranty, negligent misrepresentation, and violation of the Illinois Consumer Fraud and Deceptive Business Practices Act ("ICFA")
The Vitamin Shoppe moved for summary judgment, arguing that Mahler lacked evidence that the small amounts of arsenic and lead in its product could have caused his alleged injury. Mahler relied on neurologist Octavia Kincaid and pharmacist James O'Donnell to provide pharmacology and neurology expert opinions on causation. The Vitamin Shoppe moved to exclude them under Daubert, asserting their opinions were unreliable. Defendant also filed a Daubert motion to exclude the testimony of Plaintiff's other two experts- Jon Edward Clark and Stanley Vladimir "Stan" Smith.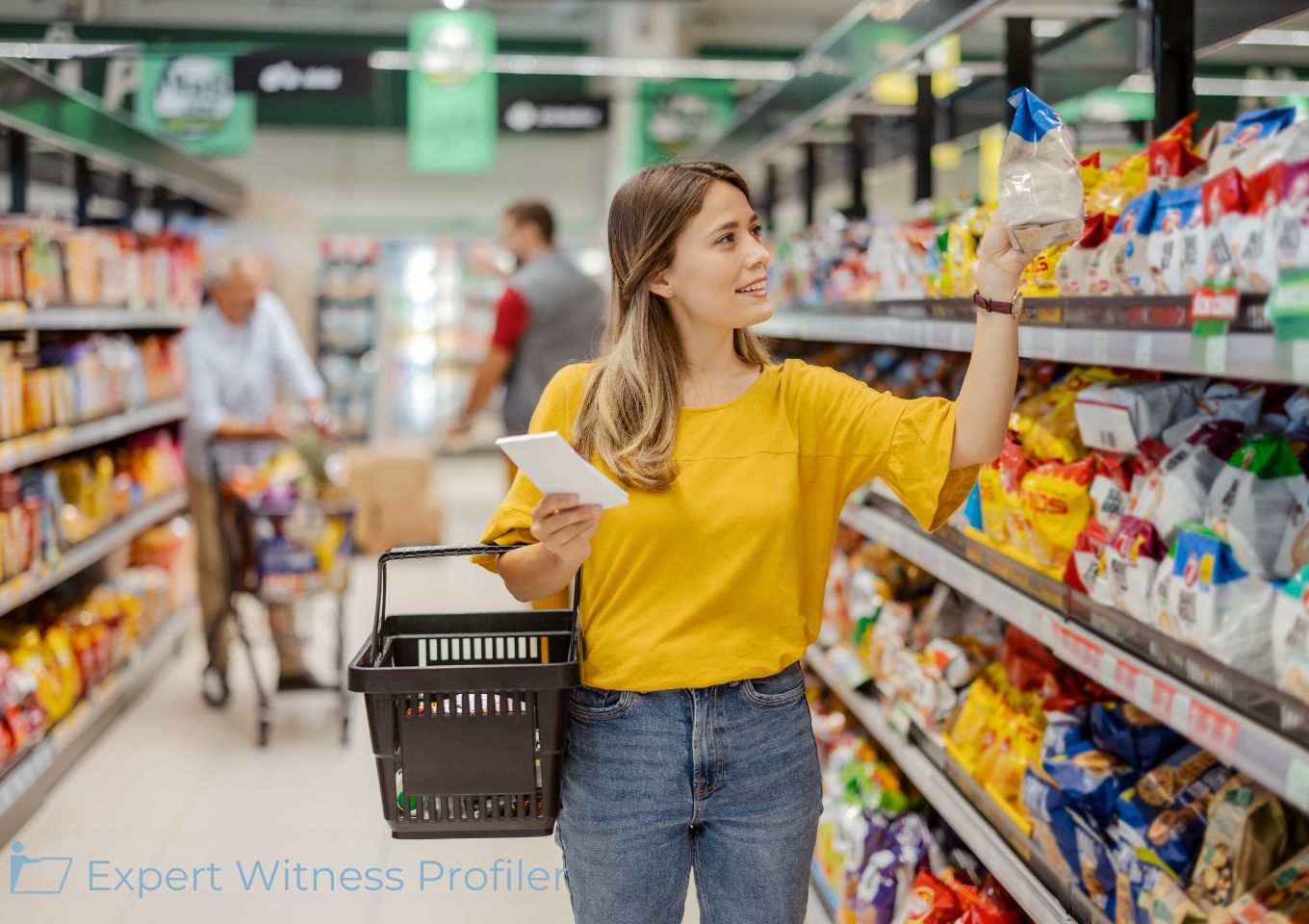 Causation and Damages Expert Witnesses 
James Thomas O'Donnell, PharmD, M.S., F.C.P., is highly qualified as an expert in pharmacology, toxicology, and pharmacy. He has over 30 years of experience in teaching, research, and consulting in these fields. O'Donnell holds a Doctor of Pharmacy degree from the University of Michigan and a Master of Science in Clinical Nutrition from Rush University. He is an Associate Professor of Pharmacology at Rush University Medical Center.
O'Donnell has authored numerous books related to pharmacology, toxicology, and pharmacy law. He has also published articles in peer-reviewed journals and consulted with pharmaceutical companies.
His qualifications include being board certified as a Diplomate in the American Board of Clinical Pharmacology. He is a Fellow of the American College of Clinical Pharmacology and the American College of Nutrition.
In summary, O'Donnell's extensive education, teaching and research experience, publications, and board certifications in pharmacology, toxicology, and pharmacy make him highly qualified to provide expert testimony on the topics relevant to this case.
Octavia B. Kincaid, M.D. is a Neurologist who provided medical care to Harvey Mahler from June 5, 2018 to the present. She  is an adult neurologist who specializes in neuromuscular neurology. She holds board certification in adult neurology, clinical neurophysiology, and neuromuscular medicine through the American Board of Psychiatry and Neurology. She received her medical degree from The University of Texas Health Science Center at San Antonio and has been in practice for more than 20 years. 
Octavia Kincaid is currently working as a Neurologist at NorthShore University HealthSystem. Before her current position, she served as the Assistant Dean for Curriculum in the College of Medicine at the University of Illinois, Chicago. Additionally, she held a previous role as a Neurologist at the University of Illinois Hospital & Health Sciences System.System.  
Jon Edward Clark, M.S., has over 35 years of experience in the pharmaceutical industry, including extensive expertise with FDA regulations and practices. He holds Bachelor's and Master's degrees in Chemistry. He worked for 21 years at the FDA, serving in leadership roles developing and implementing policy. After the FDA, he served as an executive in the U.S. Pharmacopeia, involved with setting standards for medicines and dietary supplements. He now runs an independent consulting firm focused on FDA regulatory requirements and compliance.  
Stanley Vladimir Smith, Ph.D. is a nationally renowned economist who received his Ph.D. from the University of Chicago. 
Discussions by the Court 
The Vitamin Shoppe moved to exclude the causation opinions of Kincaid and O'Donnell under Daubert and Rule 702. The Court granted both motions, finding their methodologies unreliable. 
Plaintiff relied upon Octavia Kincaid to establish both general and specific causation—that is, that the lead and arsenic contained in the Vitamin Supplement Plaintiff took could and did cause his peripheral neuropathy. 
However, the Court first found Mahler failed to properly disclose Kincaid as a non-retained expert under Rule 26(a)(2)(C). He did not provide a summary of the facts and opinions to which she would testify on causation. However, the Court excluded Kincaid based on unreliability even if she had been properly disclosed.  
Kincaid testified there were likely thousands of potential causes of peripheral neuropathy, with heavy metal exposure being rare. She said Mahler told her he took vitamins containing heavy metals and provided the Eurofins report. Although Kincaid ordered blood tests for more common neuropathies, they came back normal. With no other apparent cause, she clinically diagnosed Mahler with heavy metal induced peripheral neuropathy.  
The Court found this process unreliable under Daubert. Kincaid agreed dose and duration of exposure were relevant to causation. But she could not recall investigating the levels of arsenic/lead in the vitamins or how long Mahler took them. She speculated she probably looked up reference levels but had no notes documenting so. The Court also did not express an opinion on Kincaid's clinical or treatment methods. Kincaid herself clarified that her conclusion was a "clinical diagnosis" made based on the available information at the time. It's important to note that her intent was not to establish "proof" of causation in a legal sense.
The Court cited cases requiring experts to consider dose-response in toxic tort cases. As Kincaid failed to evaluate dosage, the Court deemed her opinions inadmissible. 
The Defendant made three main arguments for excluding O'Donnell's expert testimony. First, it contended he lacked qualifications for some opinions. Second, it argued his opinions about raw ingredients were irrelevant. Third, it asserted O'Donnell did not use a reliable methodology for his general causation conclusions, as he failed to analyze the dose-response relationship between the levels of arsenic and lead in the Vitamin Supplement and the onset of peripheral neuropathy. Defendant argued that the factual assumptions made by O'Donnell did not support the record.
The Court found multiple reliability issues rendering O'Donnell's opinions inadmissible. First, O'Donnell incorrectly assumed Mahler took the vitamins for four years rather than the 51 days supported by the record. He speculated all of Mahler's vitamins contained arsenic/lead based merely on other products from China having contamination, not evidence specific to The Vitamin Shoppe's products. The Court held this undue speculation did not satisfy Daubert. 
Additionally, like Kincaid, O'Donnell failed to reliably consider dosage. He agreed dose response was relevant to toxicity. He knew there were acceptable daily intake levels of arsenic/lead under which toxicity would not be expected. Yet he conducted no analysis of the dose levels in the vitamins Mahler took or whether they exceeded acceptable thresholds. Instead, he reasoned that because Mahler developed neuropathy and his vitamins contained some level of arsenic/lead, they must have contained enough toxins to cause the neuropathy. The Court found this circular reasoning evidenced no reliable methodology under Daubert which rendered his opinions both unreliable and irrelevant.
Held
In sum, the Court held that neither Kincaid nor O'Donnell employed reliable methods in reaching their causation opinions. Their failures to account for dosage of toxins in the vitamins rendered their testimony inadmissible under Rule 702. With no other evidence of causation, Mahler could not withstand summary judgment. Thus, the Court granted The Vitamin Shoppe's motions to exclude Octavia Kincaid and James T. O'Donnell, and its motion for summary judgment. The Court denied as moot the motions to exclude Mahler's other experts, Jon Clark and Stan Smith and subsequently terminated the case.
Key Takeaways
This product liability case illustrates the importance of ensuring expert witnesses employ reliable principles and methods under Daubert and Rule 702. The Court excluded both of Plaintiff Mahler's causation experts because their opinions lacked sound methodology.
In toxic tort cases, experts must carefully consider dose and duration of exposure when rendering an opinion on causation. Both Kincaid and O'Donnell acknowledged this principle, yet failed to analyze or account for the levels of toxins in the vitamins Mahler consumed, it rendered their testimony unreliable.
Experts should not rely on unfounded assumptions or speculation. For example, O'Donnell unreasonably assumed that because Plaintiff was diagnosed with heavy metal-induced neuropathy and because the Vitamin Supplement that Plaintiff took contained lead and arsenic, it meant the Vitamin Supplement must have contained enough lead and/or arsenic to cause neuropathy. Expert opinions must be grounded in the facts of the specific case.
Additionally, Experts should avoid circular reasoning that uses the injury itself as proof of causation. The Court found O'Donnell employed this flawed logic.
In excluding the experts, the Court demonstrated its critical gatekeeping role in vetting unreliable expert opinions before admission. Attorneys offering expert testimony must ensure their experts adhere to sound scientific principles and methods that can withstand Daubert scrutiny.
Posted In: Economic Damages Expert Witness, Expert Challenges, Neurology Expert Witness, Pharmacy Expert Witnesses
Tagged In: Causation, Damages, Daubert Standard, Expert Testimony, Product Liability, Relevance, Reliable Methodology, Rule 26