Court admits the testimony of Materials Science Expert Witness on defective gaskets despite it being based on the analysis of his colleague
Posted on November 17, 2023 by ewp_staff_writer
This case involves a dispute between Norris Brothers Excavating, LLC ("Norris Bros."), Southern Pipe & Supply Company, Inc. ("Southern Pipe"), and Romac Industries, Inc. ("Romac") regarding leakage in a water transmission line installed by Norris Bros. for the City of Anniston, Alabama. Norris Bros. alleges the leaks were caused by defective restraining gaskets manufactured by Romac and supplied by Southern Pipe.
In support of its claims, Norris Bros. disclosed Dr. Todd J. Menna, Ph.D. as an expert witness. Menna, an Engineering Manager for Element Materials Technology, prepared a report opining that the restraining gasket failures were caused by a manufacturing defect. After Romac disclosed its own expert, Richard Edwards, P.E., Norris Bros. followed it up by disclosing a rebuttal report by Menna. In the rebuttal report, Menna revised his opinion, attributing the cracking and failure of the gaskets to their aging and degradation before being delivered to the Anniston job site. He concluded that if Romac had supplied Norris Brothers with gaskets that hadn't been stored for at least three years, the gaskets wouldn't have cracked during installation, preventing subsequent water leaks.
Third-Party Defendant, Romac filed a motion to exclude both of Menna's reports and any related testimony under Federal Rule of Evidence 702 and Daubert v. Merrell Dow Pharms., Inc.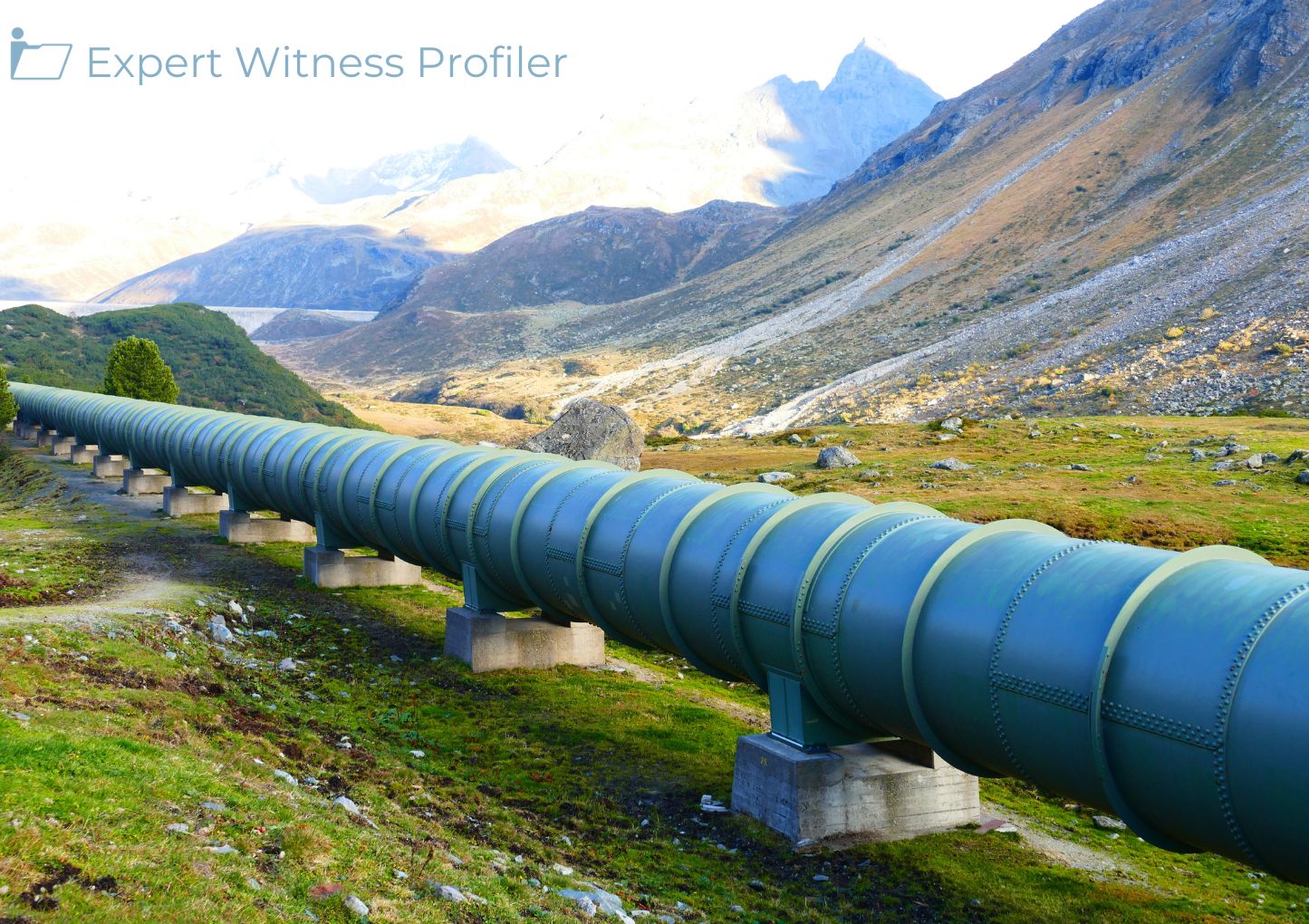 Materials Science Expert Witnesses
Todd Menna holds extensive expertise in materials science and engineering, specializing in the testing and analysis of a wide range of materials and devices, including polymeric, rubber, metallic, ceramic, and composite materials. His experience encompasses investigating and offering expert testimony in projects concerning product liability and intellectual property.
Discussions by the Court
Romac contends both of Menna's reports must be excluded due to the lack of a proper
factual basis as required by Federal Rules of Evidence 702(b). Specifically, Menna did not conduct any independent testing and instead relied almost exclusively on the Failure Analysis on four restraining
gaskets from the Anniston jobsite, performed by his colleague Mary Kosarzycki, a former senior engineer at Element. Romac contended that by reviewing the photographs and observations recorded by Kosarzycki rather than conducting additional tests to confirm the basis of her analysis and especially without doing his own examination of the gaskets, Menna had no way to verify the accuracy and reliability of Kosarzycki's testing methods and results.
In response, Norris Bros. emphasized that Menna was directly involved in the analysis conducted by Kosarzycki. He participated in the project, reviewed the damaged gaskets firsthand, handled them himself, and signed off on Kosarzycki's report before it was finalized. Based on his personal observations and involvement, Norris Bros. argued Menna had a reasonable factual basis for his conclusions about the cause of the gasket failures. The Court agreed with Norris Bros., stating that an expert may base an opinion on facts or data in the case that the expert has been made aware of or personally observed under Federal Rules of Evidence 703. The Court held that any weaknesses in the factual foundation of Menna's opinions, as alleged by Romac, affected how much the evidence was worth, rather than making it inadmissible.
As another basis for exclusion, Romac objected to Menna's rebuttal report, in which he modified his original opinion and concluded the gasket failures were caused by aging and degradation before delivery rather than a manufacturing defect. Romac argued this report should be excluded under Federal Rules of Evidence 37(c)(1) as an improper rebuttal and untimely disclosure. In Romac's view, Menna asserted an entirely new causation theory, which went beyond the permissible scope of a rebuttal report. Additionally, because the new theory was disclosed after the original expert deadline, Romac claimed it was prejudiced in its ability to fully respond.
Norris Bros. characterized Menna's revised opinion as a proper modification in response to new information provided by expert Edwards. It contended that experts commonly adjust their views based on insights gained during rebuttal exchanges, which contributes to the adversarial process. Norris Bros. also argued that any delay in disclosing the new opinion was harmless. Since Menna's rebuttal report was submitted by the rebuttal deadline, Romac had sufficient time to prepare for the modified views.
The Court again sided with Norris Bros., rejecting the notion that experts cannot present new opinions in rebuttal reports as long as they are truly offered to contradict the opposing expert. The Court also agreed the timing of the disclosure was harmless here, given there were still months before trial after Menna's rebuttal report. In the Court's view, Romac had adequate opportunity to question Menna about his evolving opinions and adjust its trial strategy accordingly. For these reasons, the Court declined to exclude the rebuttal report as improper or untimely under Rule 37(c)(1).
Held
The Court denied Third Party Defendant Romac's Motion to Exclude the Expert Reports and Testimony of Plaintiff's expert Todd J. Menna, Ph.D. The Court has not arrived on an outcome for this case since the remaining issues involved in this case still await resolution.
Key Takeaways:
This case demonstrates important principles regarding the admissibility of expert witness testimony under the Federal Rules of Evidence. The expert's opinion was required to be grounded in facts or data that they were made aware of or had personally observed. If an expert's testimony amounted to mere guesswork or speculation, the Court was to exclude it. However, if the opinion had a reasonable factual basis, it was not to be excluded. According to the Federal Rules of Evidence, experts were granted considerable freedom in establishing the foundation for their opinions. The determination of whether an expert opinion had an adequate basis was a matter left for the trier of fact to decide.
Posted In: Expert Challenges, Materials Science Expert Witnesses
Tagged In: Exclusion, Expert Testimony, Gaskets, Rebuttal